We value our patients' experience at Thomas Family Chiropractic. If you are currently a patient, please feel free to complete the following Client Experience Questionnaire. The Questionnaire is in Adobe Acrobat format, and requires the free Acrobat Reader to view.
Download & Print Questionnaire
Dr. Lillian Thomas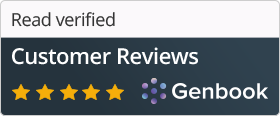 Online appointment scheduling for Chiropractors
---
"I've been deathly afraid of chiropractors since I was in high school and had a bad experience with one. Lillian changed my tune! she is one of the nicest, most caring professionals I have ever dealt with. She is understanding and sensitive to her patients. I highly recommend her!"
---
"She creates a comfortable, relaxed space and always has a wonderful, warm energy when you visit the office. I have worked with many chiropractors and Dr.Lilian is one of the best. She listens to her patients and has a wealth of knowledge to share. I am very glad she is part of my healthcare team."
---
"I'm super impressed with Dr. Lillian's healing touch and remarkable understanding of the human spine. I've only had 2 adjustments and I can feel the work going on afterwards. Very helpful."
---
"Adjustments with Lillian have been transformative. I love Lillian's gentle approach(she's never jostling me around and twisting my spine like all the other chiropractors I've had in the past). I can't imagine going to see anyone else, Lillian is one of a kind!"
---
"Dr. Lillian Thomas has a youth and excitement that infuse her work with fresh energy and a new perspective on the chiropractic healing modality. At her practice, firm touch aligns the body and her gentle spirit touches your soul, allowing for deep healing to occur in a safe and nurturing space. I am grateful for her dedication and talent as a Chiropractic Physician."
---
"Dr. Thomas is not only a wonderful soul, but she has a magic touch and takes a common sense holistic approach to health. She fixed a problem that was causing daily headaches in only a few visits. I also had a annoying popping ankle for many, many years and she fixed the problem in one swift pull. I recommend her affordable service!"
---
"I am writing to express my gratitude for your treatment. After a recent injury to my neck, I was experiencing severe pain in my neck, right shoulder and arm, as well as numbness in my right hand. I had also lost some strength in my right hand. After several treatments from you, the pain began to subside... now, several weeks later, I am pain-free and the numbness is gone! Initially, you and I were both concerned about nerve damage and I was dreading the thought of a possible surgery. Your treatment has eliminated the need for surgery and restored full function in my right arm and hand. Thank you! I am extremely pleased."-J. Mitchell